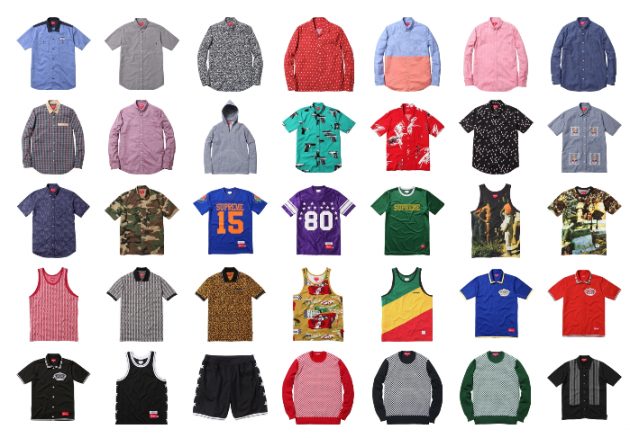 Year after year, season after season loyal fans await the release of the latest collection from Supreme. Anticipating that lookbook to justify just how you can put those crazy ass styles together. With the introduction of their 2013 Spring/Summer collection we see nothing less than originality as we can always expect from the grassroots brand of New York City. Paving their own style path, we see various collaboration efforts with the likes of Schott NYC, Champion, Levis and Incase. Utilizing classic brands along with soon-to-be classics.You can find a classic Supreme collection ranging from a varsity jacket to graphic T-shirts from shorts to outerwear.
The Supreme 2013 spring/summer collection will be offered through the brand's New York, Los Angeles and London shops beginning February 21. Japan will see availability beginning February 23. The online store will reopen on February 28.
Full collection HERE.